About
LiteFIT Gym
Our team of fitness and nutrition professionals are invested in your health. We make every decision with our members' well-being in mind. Achieve your goals with us!
01
Kim Skiver
Founder
Meet LiteFIT founder, Kim! You could say that Kim's mission is to "be the light" and you will see that once you meet her. A wife to Josh and mother of five, Kim inspires us with her positive energy that is met with purpose and intention in all that she does. She never gives up, and thankfully for us, we have LiteFIT Gym because of her resiliency and optimism. Don't underestimate her size because according to her husband, she'll probably "hurt the men's feelings" who come into the gym with her deadlift weight!
Kim has a way of making every member feel welcomed and cared for from the moment they walk in the door, so whether you're a first-time beginner or weightlifting pro, you soon will see how she makes us all feel right at home.
As a certified fitness and nutrition coach, Kim can help you live a healthy lifestyle, get stronger, feel better, and show you how all of this can be enjoyable rather than something to dread. Crash diets and New Years resolutions can be quick fixes that are hard to maintain long-term, so let Kim lead you on a better path with a simplified approach.
Schedule a No Sweat Intro today to meet Kim and the LiteFIT Family, and learn about how LiteFIT can shine some light into your life!
02
Chelsie Gibbs
Coach
Chelsie is our "Joy Girl" and within about 3 seconds of meeting her, it's easy to see why. Chelsie's positivity and enthusiasm are contagious, and the energy she brings to her workouts is priceless. Who doesn't love being told, "you've got this, beautiful!" when you're dripping with sweat?! Better yet… she truly means what she says, because she sees that beautiful light within us, and isn't afraid to tell us what she sees.
As a Certified Personal Trainer and Group Fitness Coach, she is always happy to work with clients one- on-one to personalize reaching goals and make them attainable. Her warm heart starts at home with her husband and three children, and the mommy love blends effortlessly into how she coaches at the gym.
In her downtime (those rare, precious moments), you may find her enjoying a glass of wine and chocolate, and as soon as summer hits she is outside skating, playing volleyball, and soaking up the sunshine of summer… which is obvious, because she shares that sunshine with us all!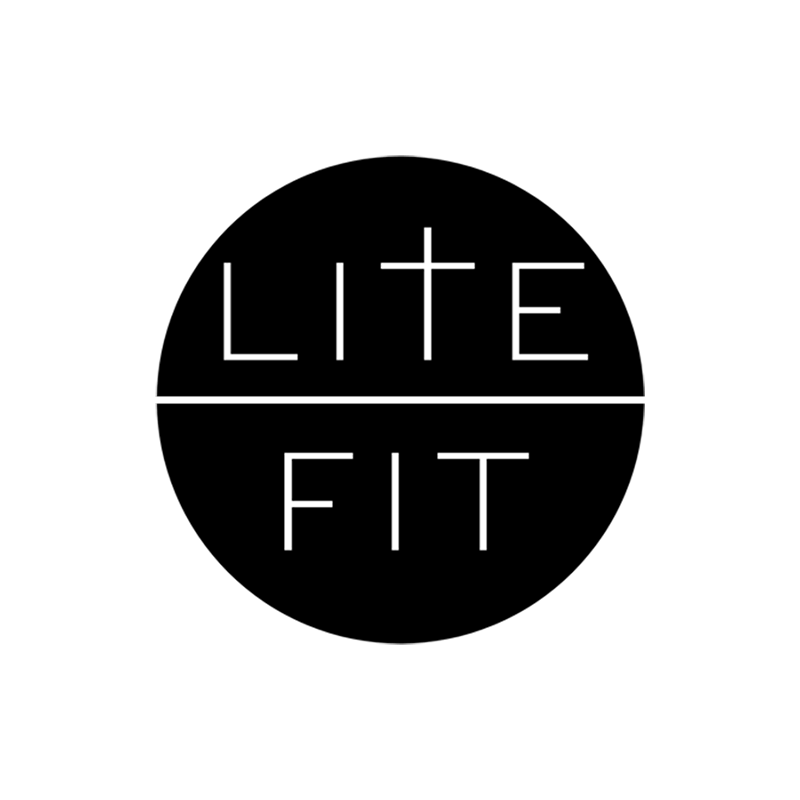 03
Claire Weber
Coach
Claire is currently a graduate student and dietetic intern through BGSU, with the goal of becoming a Registered Dietitian. She has extensive background as a group fitness instructor and personal trainer. Claire is also a Staff Sergeant in the Air National Guard. Outside of training/military/school, she spends her free time pursuing her passion of Latin dancing and is a student at DanceFam Ballroom & Latin Dance Studio. Claire knows how to bring the heat to classes, challenge members, and be their BIGGEST cheerleader!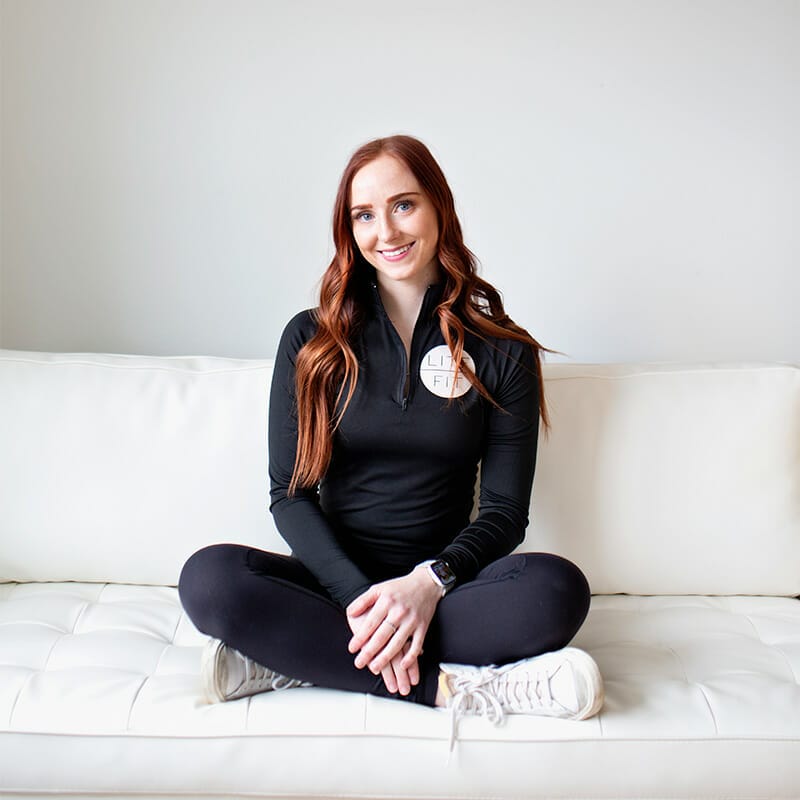 04
Riley Reinhard
Coach
As a Travel RN Riley truly understands just how important but equally difficult it is to prioritize our health and wellness. She knows the challenges of finding time to turn goals into realities and has witnessed first-hand the complications of not being proactive with health.
With that, Riley has found that accountability and true, deep connection within our community is essential for inner wellbeing and makes reaching goals so much easier! She is a testimony to the power of how connecting with others can forever change our mind, body and soul! Riley has a genuine passion for uplifting and empowering others and appreciates LiteFIT as a place to be an outlet for that passion.
In her spare time, she is hanging out with her pup or any kiddos she can find to play with (her playful energy makes it easy to see why), participating in a class at LiteFIT, Hot Room Yoga, or on her couch binge watching movies.
Let Riley's focus fuel you to being better than you were yesterday, and her encouragement energize you for the workout today!
05
Megan Hilbert
Coach
As an HR Business Partner, Megan understands that prioritizing physical fitness is the key to everyone's well-being. Whether you're a stay-at-home mom, full time employee, full time student, or overall superhero, getting on track and staying on track is hard and takes motivation and discipline. Thankfully we have Megan rooting for all of us! Her wellness journey began in 2018 and she joined LiteFIT in 2021 as a member, drawn into the community vibe that made her want to just keep coming back! In Megan's words, "The coaches will make you want to keep coming back. The coaches inspired me to be a coach… need I say more!"
If she's not with her 13- & 9-year-olds who are both in competitive extracurriculars, working, or traveling, she is probably at the gym or attempting to get some sleep. Let Megan cheer you on… she wants nothing more than to watch us all crush our goals and may even inspire you to be our next coach!
06
Sarah Peake
Coach
Sarah's life passion is to make the intimidating world of Fitness feel friendly and approachable. She knows first-hand how debilitating life circumstances can be at times, but has used exercise as a steppingstone to move out of her trials and into a better place. This is what she wants for everyone!
Now, as a certified Wellness Coach and NASM certified Personal Trainer, she is using her knowledge and life experiences to share programs that speak to our hearts and heads just as much as our bodies.
When Sarah isn't coaching a class or working with clients one on one, she is enjoying her bustling "Joyful Home" (did we mention she has six kids of her own, plus three soon-to-be stepsons, along with a few fur babies), and selling real estate at Wiens & Roth.
Take the first step.
We can't wait to meet you
Chat with a coach at LiteFIT Gym to learn more about what program will fit your goals.
Fill out the form below to get started
Take the first step towards getting the results that you want
Free Intro